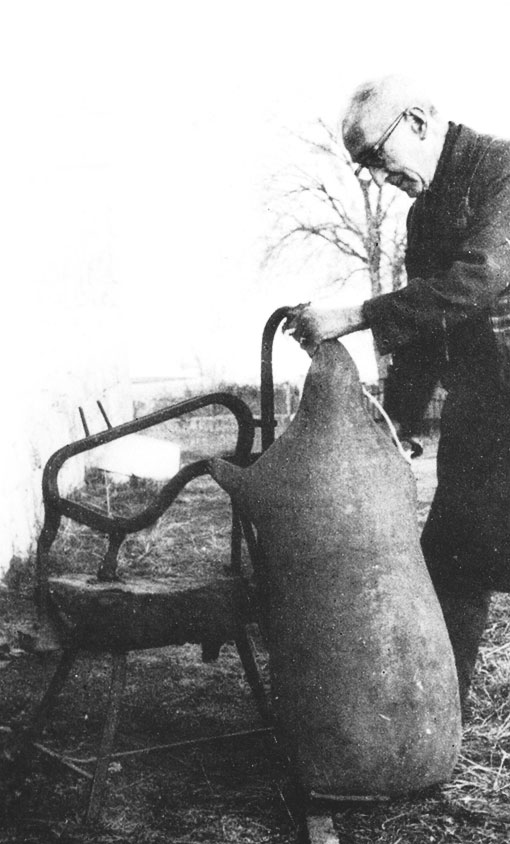 Jesus Blasco Wineskins
Jesus Blasco Wineskins is a family business that has been crafting wineskins for more than five generations. Based in the medieval town of Sigüenza in the province of Guadalajara (Spain) whose climate is very suitable for this type of product. Our wineskins are designed and distributed to our customers worldwide.
Company History
The company dates back to the nineteenth century and has since been passed down from father to son. By the mid-nineteenth century Mariano Orejón was already engaged in the trade of wineskin making in Sacedón, in the province of Guadalajara, known for its fine wine. In 1899 Julián Blasco married Angela the daughter of Mariano and continued the family business by founding the company Botas y Pellejos making wineskins for wine and oil in Sigüenza. In 1949, Jesus Blasco son of Julian Blasco took over the business and passed down to us his expertise in the field of wineskin making. In 1983 Jesus Blasco Hernando and Carlos Blasco Hernando took over the business, introducing new technologies to deal with the changing market and successfully marketing the products worldwide, without losing the tradition of craftmanship. Recently, Jesus´s sons Ignacio Blasco and David have joined and infused the company with new blood and have initiated several new projects.